Forget about keys:
Connect more doors to your access control system and solve the lost key issue by using smart cards
Go wireless:
Install access control locks in less time without cabling
Save energy:
Reduce energy consumption and cut maintenance costs by using standard batteries

Why investing in Aperio®?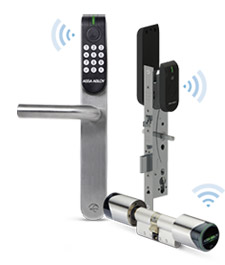 Lost keys are a major security risk for security managers. This is where Aperio® technology comes in. Security Managers now have greater control, can easily respond to organisational changes and will only need to monitor a single security system, while users will only require as single RFID smart credential. Aperio® is manufacturerindependent – over 100 access control providers offer wireless door upgrades with Aperio®.

Sign up to check if Aperio® is available for your access control system.
How does it work?
Doors will simply need to be equipped with electronic Aperio® locking devices with i ntegrated RFID readers, e.g. cylinders, escutcheons or locks and linked to your new or existing access control system.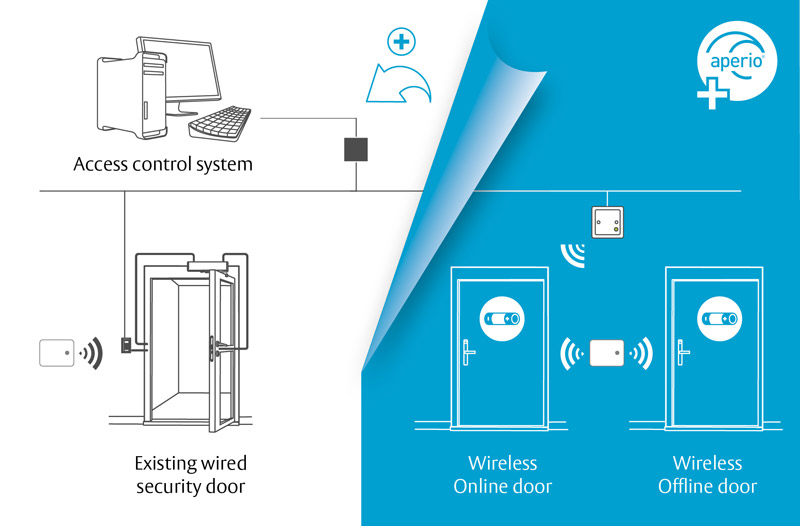 Why do customers invest in Aperio®?
Watch the case study of i2 Offices. Each i2 office has been secured with Aperio® wireless locks, which seamlessly links to the existing access control system without the need to cable around the doors. Sign up here to receive more references.