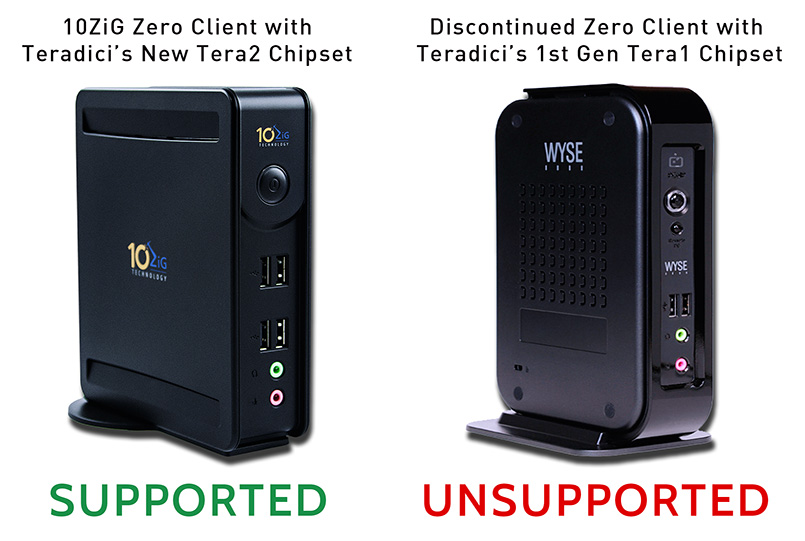 PCoIP Buyback Program is open to ALL worldwide PCoIP Zero Client users who have purchased PCoIP Zero Clients from ANY OEM vendor. This includes the Dell/Wyse, EVGA, Samsung, HP, Leadtek, or any other OEM Manufacturer who offered you a PCoIP Zero Client.
The Buyback Program offers all Tera1 users a great saving when upgrading to 10ZiG's Tera2 hardware, it will also offer you access for up to 3 Years of FREE Advanced Exchange Warranty, up to 3 Years' FREE access to 10ZiG's VMware and Teradici trained world class support and the FREE Teradici PCoIP Management Console with every device upgraded
Why should I upgrade my Zero Clients?
The offer comes off the back of Teradici's announcement that the TERA1100 Portal Processor will no longer support future releases of VMware Horizon, with the last supported version being 5.3. The Tera1, first launched in 2007, has now reached its limit in terms of new features that can be added. Horizon RDSH, Client-side Cache and Text CODEC are just some of the features not supported on Tera1 and are therefore incapable of being certified against anything higher than Horizon 5.3.
Please complete the form below: