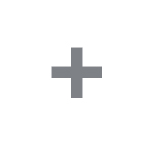 One place. Two minutes. Compare up to a dozen insurance companies.
Want to save money on the right auto and home insurance coverage for your needs? Now you can with Goji! All you need to do is tell us a litte about your needs, and we will show you accurate rates from top brands so you can decide with no risk and no pressure.
Complete the information below and one of our licensed agents will be in touch shortly.
* By selecting "Let's Goji" you consent (1) to being contacted by Consumers United, Inc., which does business as Goji, as well as its affiliates (Consumer United LLC, National Consumers United, LLC, and CU-Insurance MA, LLC) at the residential landline, wireless telephone number, email and physical address you provided, and (2) to receive telemarketing calls and text messages at the landline and mobile telephone number you provided using an automatic telephone dialing system and/or that utilize an artificial or prerecorded message. You are not required to consent as a condition of purchasing or receiving any property, goods or services. Learn how we protect your privacy here. UnitedHealthOne is a brand name that represents a portfolio of insurance options for indviduals and families.