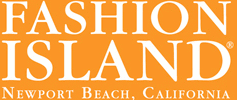 Time to get your mind out of winter, get outside and enjoy coastal living at its finest. In the days to come, your premier coastal shopping and dining destination will give you good reason to do just that. Spring heralds the arrival of Nordstrom, newly constructed courtyards and seating areas, and fun and fashionable events.
If you need help finding that perfect warm weather outfit, check out the pages of our Spring Trend Guide for a little direction and inspiration. We'll be back with another issue this summer, so until then shop happy!
And as always, be well, be fabulous and be fashionably informed.
XOXO,
Fashion Island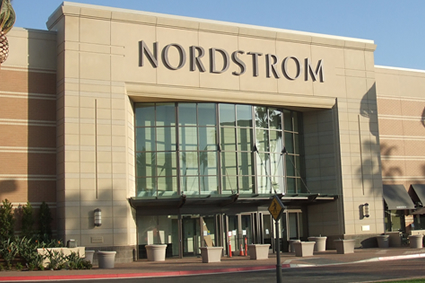 New Stores
Ah, there's nothing like a weekend of 80 degree weather to let you know that the seasons are in fact changing. So just in time for the new season, Fashion Island serves up a bounty of new stores and restaurants to help you get your Spring on.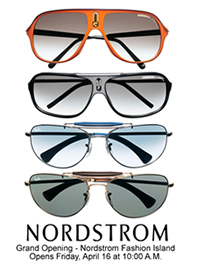 Coming Soon
Nordstrom, Opening April 16 The nation's leading fashion specialty store, featuring apparel, shoes and accessories for the entire family arrives at Fashion Island on Friday, April 16 at 10am. For the beautiful people out there, we'll see you at 8am, just before the opening, for the Beauty Bash!
Fluxus, Opening April 16 Known for its high quality t-shirts, soft knits, leggings, outerwear and avant-garde pieces for men, women and kids, the casual brand helmed by designer and Project Runway winner Jeffrey Sebelia will open on Friday, April 16 adjacent to Nordstrom.
True Food Kitchen, Opening Summer Best-selling author and healthy living guru Dr. Andrew Weil and renowned restaurateur Sam Fox bring their innovative and sophisticated dining concept to California this summer adjacent to Fleming's Prime Steakhouse. We can't wait to eat well, feel better and look absolutely fabulous.
Forever 21, Expanding This Summer The fast-fashion favorite will triple its current size to become one of the largest locations in OC when it relocates to the ocean-side of Fashion Island late this summer. Accessories? A mens section? Heritage 1981? We'll be there!
Now Open
7 For All Mankind The world's premier luxury denim lifestyle brand has a new boutique for its denim and clothing line for men and women near the Iris Fountain. Mankind was meant to be chic. 949.640.0138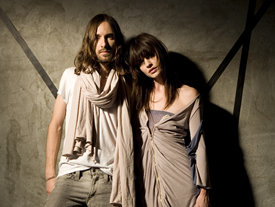 Ever Ever's stylish collection of comfortable, luxury travel wear for men and women is available between Macy's and the Iris Fountain. Children's styles are also available. No sloppy jet setters allowed. 949.719.2783
Jonathan Adler The designer's whimsical collection of home accessories, art and furniture is featured at his namesake boutique located near the Koi Pond. Add a little grooviness to your life. 949.759.0017
Michael Stars Loved by Hollywood's leading ladies, the signature collection of tees, cashmere and the newly launched accessories line are all available in the Michael Stars boutique located between Macy's and the Iris Fountain. Shine on, starlets. 949.999.0750
Room Service This full-service furniture store offers clean, modern home furnishings and accessories for stylish, trend-setting individuals like yourself and its celebrity clientele. Custom furniture, home accents and in-house design consultants await you on the main level of the Atrium Court. 949.759.1606
Thasos Greek Island Grille The newest addition to casual dining at Fashion Island is now open in the Atrium Cafés, located on the ground level, next to La Salsa. 949.717.7600
True Religion A trendsetter and global leader in premium denim, True Religion, located between Macy's and the Iris Fountain carries men's and women's knits and woven sportswear and their signature denim. 949.760.0209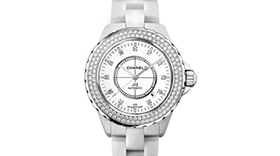 Time to swap your boots for your booty shorts and your leggings for your jeggings. Bold prints, naughty nudes and hues of blue are only some of what's in this season. To help spring you forward, we've scoped out the sunniest styles from the stores here at Fashion Island and put together this Spring Trend Guide. You've been up in the gym just workin' on your fitness all winter, so time to put the boys on rock rock and get them linin' down the block just to watch what you've got.
Click here to view the Spring Trend Guide

She's the gal that every woman wants to be and the gal that every woman wants to wear, all at the same time. She's the new kid on the block and the new King... err Queen of American Sportswear and Lifestyle. Sorry, Michael. Step aside, Ralph. And Tommy, who? Tory Burch has arrived.
It is hard to believe that Tory's eponymous line was only launched in 2004. Inspired by her jet-setting parents and known for her signature graphic prints, bold colors, tunic tops and Reva flats, this self proclaimed tomboy, who grew up on a farm chasing after her older brothers has turned into one of the chicest and most feminine of designers. However, what is more remarkable is what she has accomplished in such a short time. In 2005, Tory was endorsed by the Big O when she appeared on the Oprah Winfery Show. The next day toryburch.com had 8 million hits. Chic stores across the country, including Neiman Marcus, now carry her line. And as of this spring, this working mom will have 20 boutiques under her reversible logo belt. If all of that isn't already more than most of us will accomplish in a lifetime, in 2008 she also founded The Tory Burch Foundation. Tory's experience as a businesswoman and working mother inspired this foundation whose mission is to help women achieve their dreams by granting them access to financial tools needed to improve their own lives.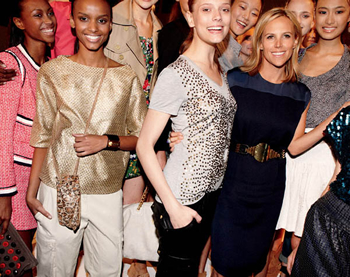 With recent appearances on Gossip Girl and Project Runway, Tory shows us that she's in, and beloved by women (and men) of all ages. So, grab your flats and come meet the remarkable woman behind the brand when Tory Burch makes a special appearance at Neiman Marcus Fashion Island on April 15, from noon until 2pm.
For more information please contact Neiman Marcus at 949.759.1900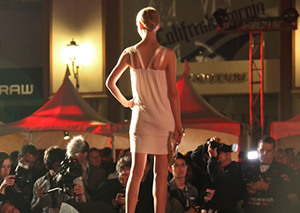 People to meet, things to do and famous faces on their way just to meet with you! Check out our online calendar at shopfashionisland.com for a full listing of designer appearances and events. In the meantime, here are some upcoming highlights. Grab you besties, your camera, your favorite outfit and we'll see you on The Island. There's a warm wind blowing, the stars are out and we'd really love to see you tonight.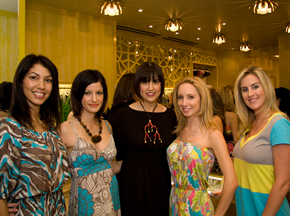 April 14
7-10pm: Nordstrom Charity Gala - Be among the first to set foot in the new Nordstrom at Fashion Island for an elegant evening of chic celebration. Enjoy cocktails, dinner and dessert buffets, live entertainment and, of course, fabulous shopping all before the store officially opens to the general public April 16. Tickets are $100, and all proceeds benefit Orangewood Children's Foundation and University of California, Irvine Medical Center. To RSVP or for questions and special accommodations information, please call 714.619.0204. Complimentary valet parking will be available. Fashionably chic attire requested.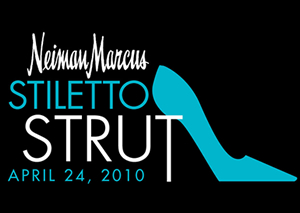 April 15
12-2pm: Tory Burch at Neiman Marcus - Models, music, refreshments, the latest collection and Tory Burch in person. For more information please call 949.759.1900.
6-9pm: Trina Turk at Trina Turk - Meet the designer herself and enjoy a night of champagne and shopping with a special 20% off all regular priced merchandise at the Trina Turk boutique. For more information please call 949.717.7881.
April 16
10am: Nordstrom Grand Opening - Fashionistas of OC Celebrate! Nordstrom Fashion Island opens its doors to the public at 10am. But for those who are true die-hards, we'll see you in the Nordstrom Courtyard at 8am to get our game-faces on (literally!) at the pre-opening Beauty Bash.
10am-4pm: Jerell Scott at Nordstrom - Meet the Project Runway alum who will present his latest accessories line. For more information please call 949.610.0700.
10AM-4pm: Alexis Bittar at Neiman Marcus - Come meet the amazing jewelry designer Alexis Bittar and view his Lucite arm candy bracelets and bold necklaces in Designer Jewelry. For more information please call 949.759.1900.
April 17
1-4pm: Paige Adams-Geller at Nordstrom - Meet Paige, the creator of Paige Premium Denim in T.B.D. For more information please call 949.610.0700.
12-4pm: Margot Elena FOR Lollia at Neiman Marcus - Meet the creator of Lollia at this exclusive event featuring the Lollia Life Library with bed and bath luxuries and signature fragrances. For more information please call 949.759.1900.
1pm: Chef Cynthia Furey at Bloomingdale's Home - Meet OC Magazine's Chef/Food writer, Cynthia Furey, as she talks about the OC food scene and cooks up delicious spring menus. For more information please call 949.729.6254.
April 21
1-4pm: Introducing "Cabana" by Hale Bob at Bloomingdale's - Join us for a special event showcasing this exciting line of resort wear. Refreshments, music and a pair of Hale Bob print flip-flops with your purchase of $250 or more of Hale Bob "Cabana" product. For more information, please call 949.729.6796.
April 22-29
Newport Beach Film Festival - The annual festival celebrates it's 11th year of bringing Hollywood glamour to our fair city with a week of movies, events, and special appearances. For more information please visit newportbeachfilmfest.com or call 949.253.2880.
April 24
10-11:30AM: The Kardashian Sisters at Nordstrom - Meet Kourtney, Kim and Khloe and help them launch their new jewelry collection for Virgins, Saints and Angels at 10am. For more information please call 949.610.0700.
11am: Stiletto Strut at Neiman Marcus - Join the well heeled at Neiman Marcus in support of Beckstrand Cancer Foundation. Grab your best gal-pal, strap on your favorite stilettos and strut your stuff down the custom promenade. Then enjoy lunch as the ever fashionable folks at Neiman Marcus present the latest in spring fashion. For individual tickets, to purchase a table or for more information, please contact 949.955.0099.
12-3pm: Drew Brophy at Nordstrom - Meet local artist Drew Brophy who will be on hand customizing Converse in the Kid's Shoes Department. For more information please call 949.610.0700.
1-3pm: Jonathan Kelsey at Nordstrom - Meet the renowned shoe designer in the Shoe Salon as he debuts his Spring 2010 collection. For more information please call 949.610.0700.
April 29
5-9Pm: St. John at Nordstrom - Meet St John's founder Marie Gray and stylist George Sharp as Nordstrom hosts a St. John runway show and cocktail reception. For more information please call 949.610.0700.
May 1
10AM-7pm: JudeFrances Trunk Show and PA at Traditional Jewelers - Meet Jude Steele co-founder of JudeFrances, when she makes a personal appearance at the line's Trunk Show from 2-7pm. From 5-7pm enjoy wine and hors d'oeuvres as you shop, with CASA of Orange County benefitting from a percentage of the day's sales. For more information please call 949.721.9010.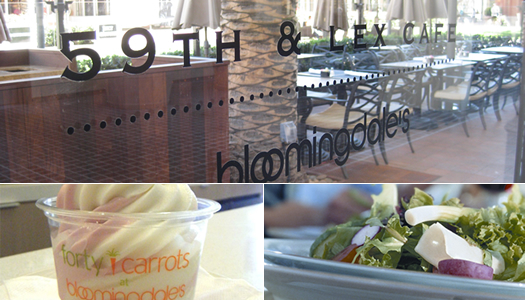 Fashionable Dining: 59th & Lex Café at Bloomingdale's Whether you're dining-in or taking-out, the 59th & Lex Café at Bloomingdale's has got you covered. Situated on the First Floor of Bloomingdale's, the Café features a brand new, heated patio that is the best spot on The Island to see-and-be-seen. Named after the famous address of the original Flagship Bloomingdale's department store in NY, the Café serves up grilled-burgers, hot entrees, and daily specials as well as salads, sandwiches and desserts that are perfect fuel for the power shoppers and the casual diners. Menu favorites include the Mango Chicken Salad, Salmon Nicoise, Greek Turkey Burger and of course the New York Turkey Club. Additionally, for those on the run, there is a ToGo case of freshly prepared meals.
The hidden gem of the Café that can only be found at select Bloomingdale's locations nationwide is the Forty Carrots Frozen Yogurt. As one of the first innovators to introduce this magical treat to the nation more than 3 decades ago, Forty Carrots serves up the special formula for Bloomingdale's frozen yogurt that hasn't changed since its launch in 1975. As a special treat from your friends at Bloomingdale's, receive a complimentary small yogurt when you print out the Fashion Insider newsletter and present it at the exclusive Orange County location of 59th & Lex Café from now through April 18!
Hot Tip: On the nights of Fashion Island's Annual Tree Lighting Ceremonies, the 59th & Lex Patio offers the only reserved VIP-seating in the house. Enjoy the holiday cheer while toasting your friends and family from the comfort of your own private table!.
For reservations and more information please call 59th & Lex at 949.729.6709. Open Monday - Friday 10am-7:30pm, Saturday 10am-6pm, Sunday 11am-5pm. And enjoy the b@4, a $4 happy hour menu of drinks and bites Monday-Friday, 4pm-7pm.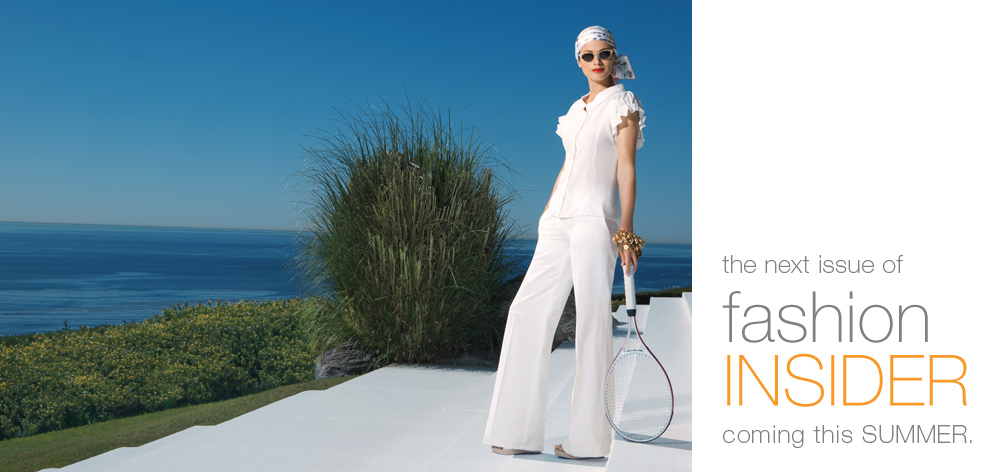 © The Irvine Company LLC, 2010. All Rights Reserved. Fashion Island is a registered trademark of The Irvine Company.
We invite you to read our
privacy policy
.