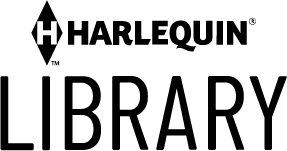 SIGN UP FOR OUR NEWSLETTER!
Sign up for our newsletter for information, e-galleys and more!
Simply enter your name, email address and which type(s) of newsletters you're interested and click to subscribe.
Yes, I would like to receive promotional emails from Harlequin for Libraries**
*Required Field
**Acoustic is collecting consent to send promotion emails on behalf of Harlequin Enterprises ULC (HarlequinForLibraries.com) which is located at Bay Adelaide Centre, East Tower, 22 Adelaide Street West, 41st Floor, Toronto, Ontario M5H 4E3 and sends informational and promotional emails on behalf of itself and Harlequin Digital Sales Corporation. Subscribers can unsubscribe at any time.
Privacy Policy | Terms & Conditions | Intellectual Property Notice
Copyright © 2000­–2020 Harlequin Enterprises ULC*. All Rights Reserved.