It's 4:00 in the morning.
One of your residents goes out of his room. Immediately, one staff member gets an alert and walks over to check if everything is in order.
A temporary worker tries to access the pharmacy, but he doesn't have the necessary authorisation, so access is denied.
As a care home manager you are facing important challenges and, at the same time, you must make residents feel at home.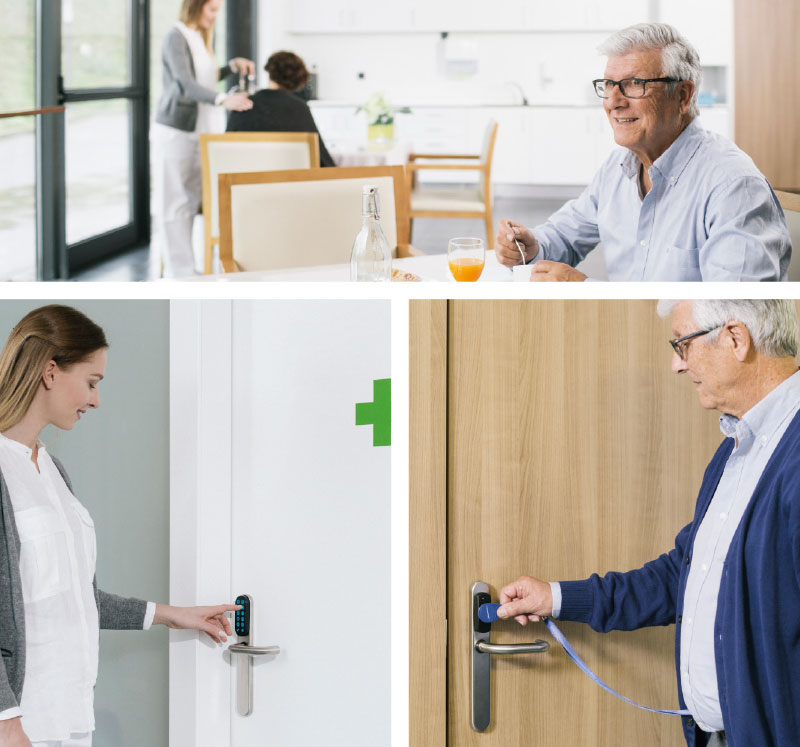 A modern care home starts with a friendly access management
SMARTair™ is an advanced access control system which allows you to control all your access points in real time, to grant or deny access, to deactivate lost or stolen credentials, and to effectively organise workflows.
5 unbeatable reasons to invest in SMARTair™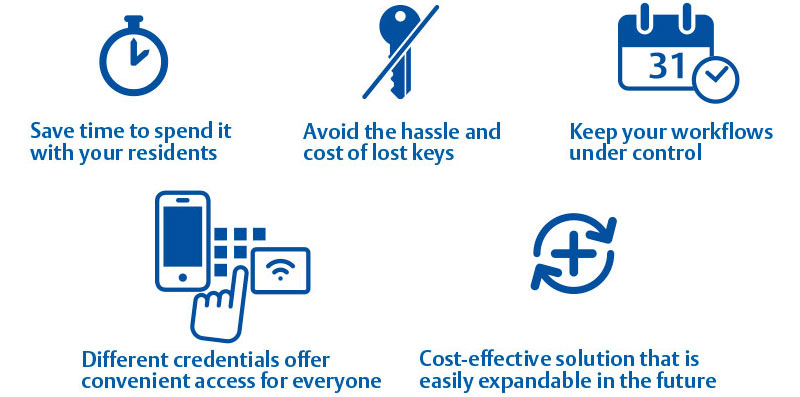 Watch the video
Care homes throughout the world are already benefiting from the cost, security and ease-of-use of SMARTair™ wireless access: watch the video and discover one of our most successful case studies.
Click here and discover successful stories all over Europe
"SMARTair™ was the right choice: a reliable access control system which could address all of the staff's requirements, as well as the needs of the residents and their families.

.........................

Notre-Dame Retirement Home
Geneva, Swiss




"A wireless solution that allows us to install access control without wiring up the building"

.........................

Casa de la Misericordia
Pamplona, Spain




"We do not have a problem with lost keys anymore"

.........................

Housing Cooperative
Skanderborg, Denmark
Download the solution guide
Read the brochure and discover how a modern care home starts with a friendly access managment.