As more organisations share access to server rooms, there is an urgent need to prevent physical attacks and accidental damage by controlling access.
With Aperio® you get real-time access control for server racks, drawers, cabinets and doors
Integrate Aperio® locks with any access control system using the same access cards
Control who, when and how access the rooms and data
Do you know the risks?

Secure your data with Aperio® access control
Aperio® is easy to integrate and helps to manage, monitor and control physical access to server rooms and racks.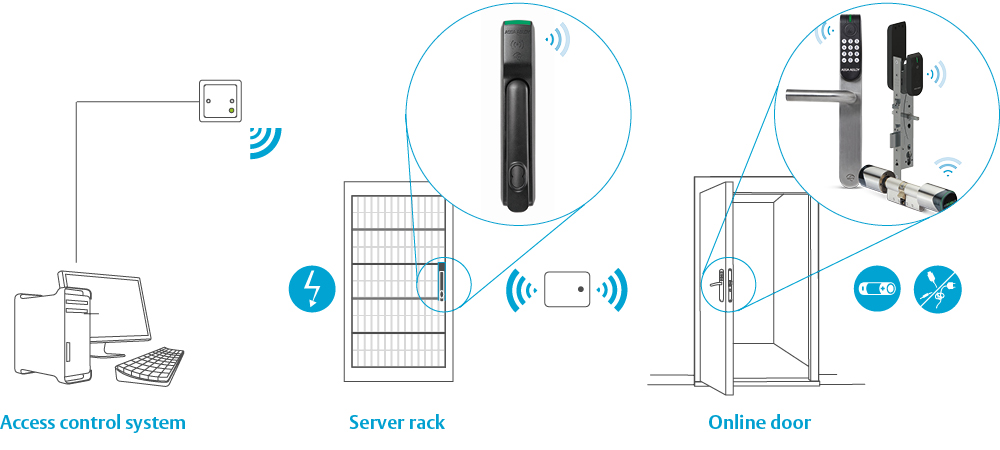 Download the latest security tips for data centres