Solves the problem of lost keys
Easy to install, with no wiring
Gives you flexibility to change access rights
Suitable for any size of building
Cost-effective to run
SMARTair™ offers four levels of control all in one system. You can select the most efficient way to update the access rights depending on your door requirements and combine them in your installation.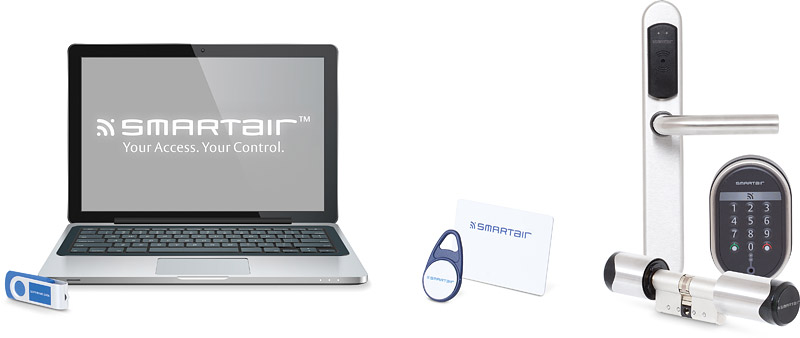 Watch the reference story
Wireless access control systems are found in public administration buildings and businesses operating across many industries.
Access at Córdoba's building is controlled with one efficient, upgradable and easily configured system. Wooden, glass and emergency-exit doors lock with SMARTair™ door devices from TESA.
Change now and contact us
We offer SMARTair™ worldwide under several brands, including TESA, Mul-T-Lock, ASSA, JPM, KESO, RUKO, TRIOVING, LIPS and FAB.