Connect more doors to your access control and solve the lost key issue by using smart cards
Install locks in less time without cabling
Reduce energy consumption and cut maintenance costs by using standard batteries
Lost keys are a major security risk for security managers. This is where Aperio® technology comes in. Doors will simply need to be equipped with electronic Aperio® locking devices with integrated RFID readers, e.g. cylinders, escutcheons or locks and linked to a new or existing access control system.

As a result, Security Managers now have greater control, can easily respond to organisational changes and will only need to monitor a single security system, while users will only require a single RFID smart credential. Aperio® is manufacturer-independent – over 100 access control providers offer wireless door upgrades with Aperio®.
Sign up to check if Aperio® is available for your access control system.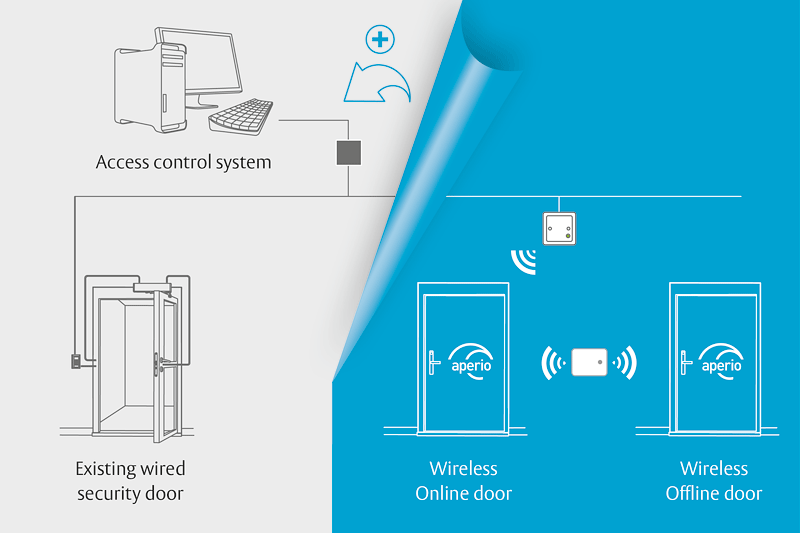 Watch the case study
Wireless access control upgrades are found in public administration buildings and businesses operating across many industries.
Watch the case study of i2 Offices. Each i2 office has been secured with Aperio® wireless locks, which seamlessly links to the existing access control system without the need to cable around the doors.
Sign up to receive more references.